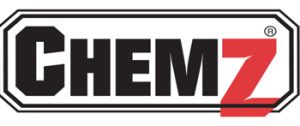 CHEMZ® Innovation has ensured that all its Food Grade products have MPI Ratings of C15 & C26, which are approved for use in premises processing all animal and fish products, operating under the animal products act regime.
In addition AsureQuality approval has been gained for products which are used in the food / beverage / dairy farm and factory areas.
Chemz food grade products have also been approved by NSF International Registration Guidelines for proprietary substances and non-food compounds, category code H1.
Our new range caters for the demands and needs of food manufacturers, equipment, suppliers and even the supply chain which has the critical role of getting the goods to market.
As more opportunities become available for New Zealand food manufacturers CHEMZ , through continuous research and investigation, believes its products will assist in taking pressure off equipment which, after all, keep the wheels turning.