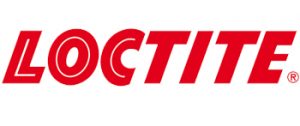 Loctite Epoxy Adhesive are structural adhesives which come in one-part or two-part systems. Epoxies provide unlimited gap filling capabilities and cure through depth, excellent thermal and chemical resistance, high-cohesive strength, low shrinkage, good shear and peel strength, and many epoxies are machineable and paintable. Epoxies also have formulatig versatility which can easily facilitate custom epoxy formulations.
Benefits of Loctite Epoxy Adhesive Products
Simplifies construction by increasing strength/rigidity for load transmission
Prevents material fatigue and failure by achieving stress distribution and by maintaining the structural integrity. This means there are no thermal or mechanical weakening of parts.
Saves material cost and saves weight by reducing material thickness while maintaining load transmission characteristics.
Allows the most varied substrate combinations. Examples are metal to plastics, metal to glass, metal to wood, rubber to metal.