CNC Precision Cut Gaskets
Shuk Engineering Distributors now have their third state-of-the-art CNC operated Atom Flashcutter (gasket cutter) in the Auckland branch. All three Shuk branches nationally now have digital gasket cutting capability, offering fast precise manufacture across a range of materials. We deliver dimensionally perfect sealing gaskets for any application, no matter how simple or complex your designs may be.Shuk's Atom Flashcutter provides dimensional accuracy within ±0.2mm, ensuring that the I.D., O.D., and other features (pass bar) of your gaskets are cut with precision. It can cut materials in thicknesses from 0.4mm to 20.0mm and provides perfect repeatability from the first piece to the last.
Shuk's gasket cutting system also provides exceptionally high material yield. We can achieve yields as high as 98%, for minimal material waste and scrap. Using less material costs less, and we pass those savings on to you, the customer.
Our automated gasket cutting capabilities make for very fast turnarounds, even on high volume orders. We program our CNC-powered Flashcutter with your gasket pattern and the desired quantity and provide the material feed. It then takes care of the hard work. This high-speed system can produce nearly 100 gaskets per minute in some cases.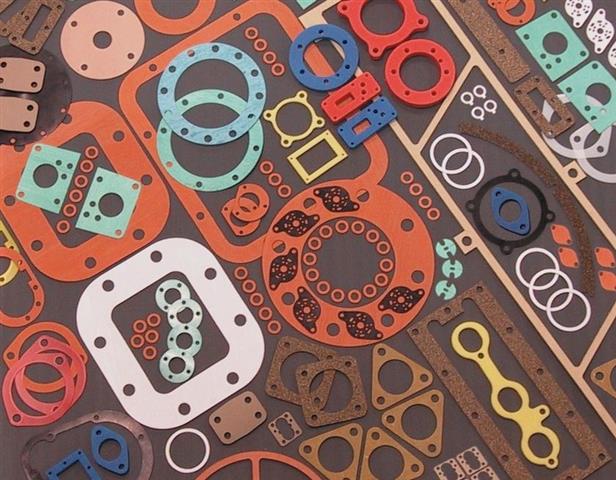 Request a quote on the gaskets you need, or contact Shuk to discuss your project.
Special Cut Custom Gaskets
Our automated Atom Flashcutter also makes it easy for us to provide custom gaskets in any shape, size, and material your application requires. The CNC-operated Atom Flashcutter works with CAD, DXF, and DIE files – just provide us with your completed design drawings and we will deliver custom sealing solution that perfectly match your specifications.
AS2129, AS4087 EN1092, ANSI table Gaskets
The above gasket flange specifications provide exact dimension for fluid sealing gaskets of all types. These specifications dictate dimensions, tolerances, I.D., O.D., the number, size and location of bolt holes, and other features of gaskets for a vast array of
specific applications.
Our Atom Flashcutter system, make it easy for us to create precision gaskets that meet your requirements. Simply specify the standard and class pattern you need, the material, and the quantity, and we will produce the gaskets you need, quickly and efficiently.
Table and Custom Gasket Capabilities
We provide standard table gaskets and custom cut gaskets in a wide variety of materials and for a number of specialised applications. Our gasket capabilities include:
Closed cell foam/Self Adhesive backed materials
Fiberglass Gaskets & Materials
High Temp Exhaust Gaskets
High Precision, High Speed, Low Waste
We are the best source for high quality, high precision flange and custom cut custom gaskets. Request a quote or contact Shuk today.