Fasteners
We maintain the highest standards of quality and service by combining experience and the latest manufacturing technology available. We stocks a full line of all thread studs and nuts in various finishes, plain finish, cadmium plated, Teflon coated, as well as in a wide range of materials, B7, B7M, B8, B8M, B16, L7, L7M etc.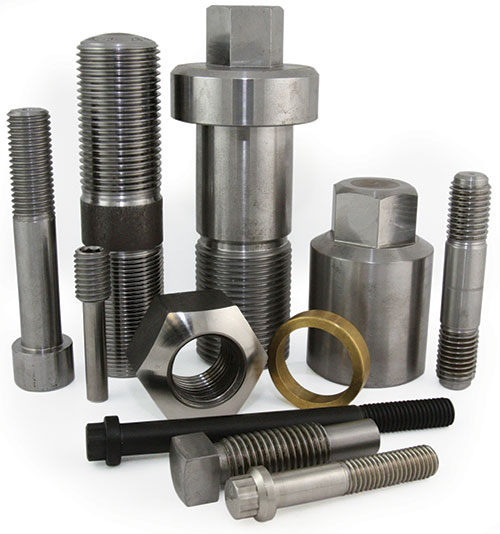 Specialty Bolts
Lamons maintains high capacity programmable mill and lathe capabilities for custom machine work on most any specialty component. As a leading manufacturer of custom machined products for the refining, petrochemical and industrial markets; Lamons recognizes the quality and service levels these industry's require.
Studs
We can provide a wide variety of studs such as Double-End, Tap-Ends, Combination, Single-End, All Thread, Collars, and Specials. Double-End studs are available in four different types: unfinished, finished (full or undersize body), finished (full body), and finished (close body).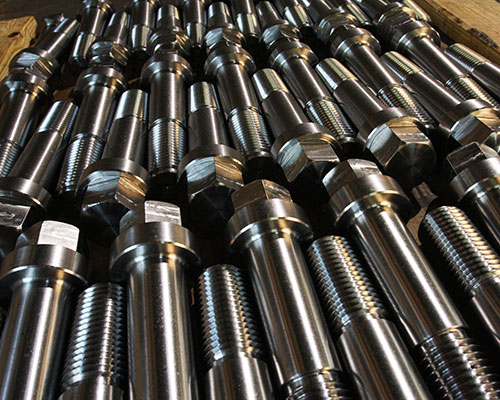 Headed Bolts
Bolts are headed parts that are designed as an externally threaded part for insertion through holes in assembled connection to mate with a nut. Lamons has the capability to provide a large variety of standard and non-standard headed parts such as square bolts, Hex Head Bolts, Heavy Head Bolts, 12 Point Bolts, Socket Cap Screws, Set Screws, Riser Bolts, Bonnet Bolts, and other specified specialty bolts.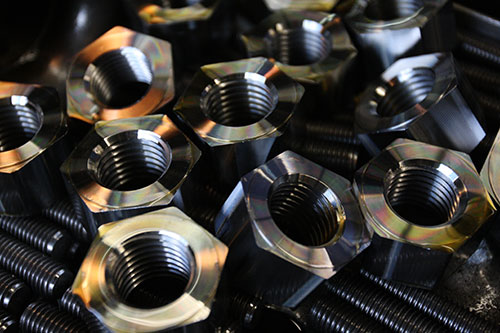 Nuts
Nuts are applied with a bolt for the purpose of tightening two connections in definite position. Lamons supplies a large variety of nuts such as Heavy Hex, Finished Hex, Jam, Coupling, Slotted, Square, Cap, Tee, Wing, Castle, Spherical faced nuts, and other specialty requested designs.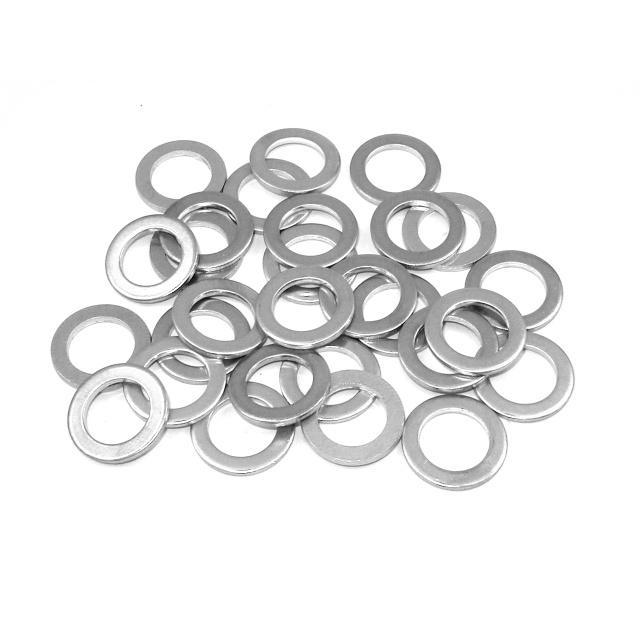 Washers
By providing low friction, they improve the torque input to the bolt. They also protect the flange surface from damage while torquing the bolts. Washers are also available in many different metal materials. Washers can be provided in different styles such as flat washers, hardened steel washers or stainless steel per the ASTM F436, compliant washers, SAE flat washers, split lock washers, spherical washers, and conical spring washers (Belleville).
Bent Bolts
Lamons can provide different styles with a wide variety of metals of bent bolts such as Eye bolts, Anchor bolts, U Bolts, Round End Bolts, and J bolts.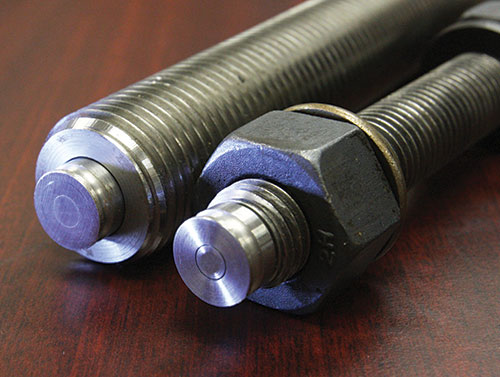 Intelligent Bolts
SPC4TM load indicating fastener technology allows installation of a bolted assembly with confidence. Users can monitor the clamp load of any SPC4TM bolted joint whether static or dynamic, by attaching an indicator datum disc located on the end of the fastener and reading the value with a user friendly mechanical indicator.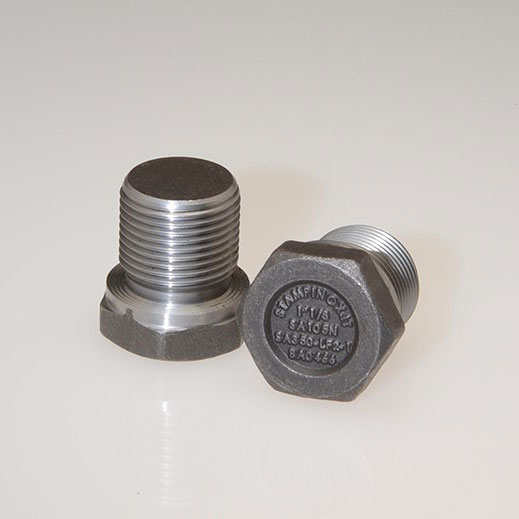 Headerkamm™ Sealing Plugs
HEADERKAMM™ sealing plugs are engineered for air cooled heat exchanger applications (ACHE) in the up and down stream markets. The plug uses an integral seal design under the bolt head, a proven Kammpro LP1 machined seal in combination with various seal material facings.
Ball-Lock Washers
The Ball Lock Washer is a hardened washer which employs the use of hardened steel ball bearings that embed and grip into the flange face and nut bearing surfaces. This mechanical lock begins to occur during the hand tightening stage and is maintained through­out the tightening process.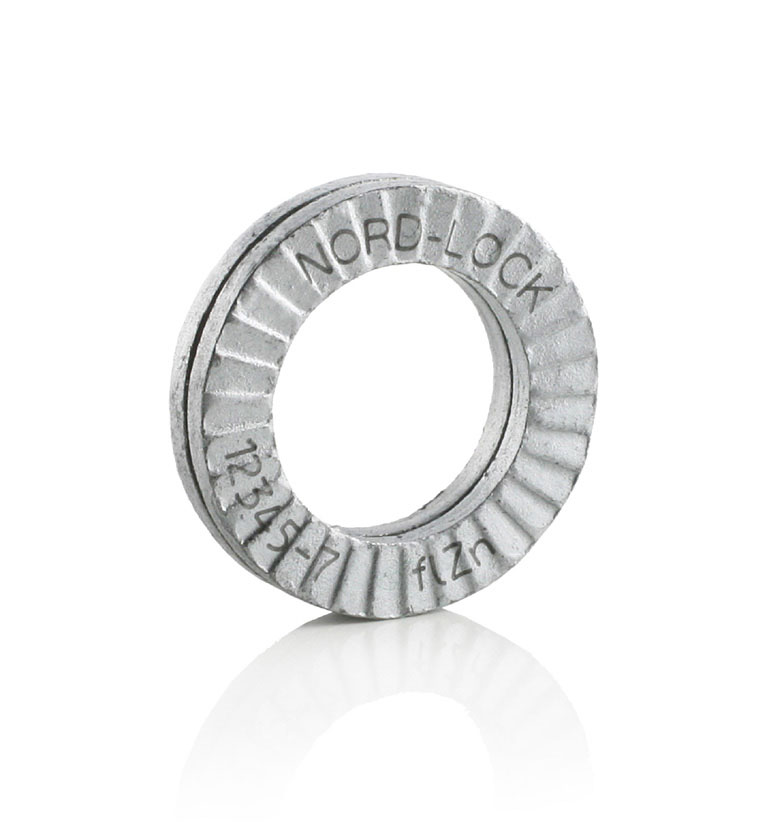 Nord-Lock Washers
Nord-Lock washers secure bolted joints with tension instead of friction. The system is comprised of a pair of washers that has cams on one side and radial teeth on the opposite side. Since the cam angle 'α' is greater than the thread pitch 'β' a wedge effect is created by the cams, preventing the bolt from rotating loose.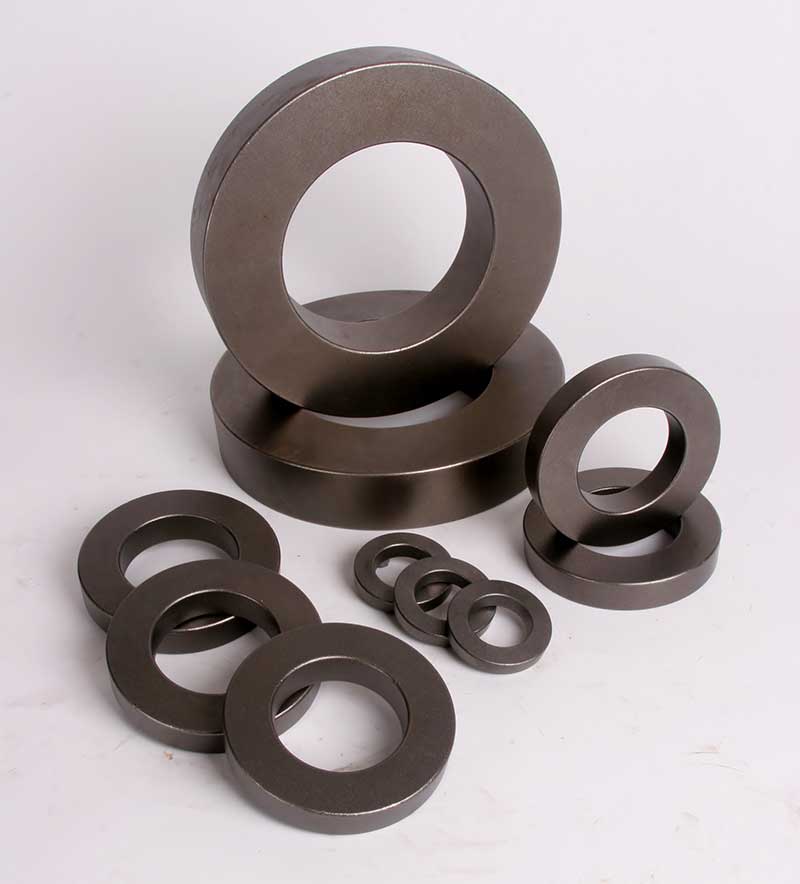 Belleville Spring Flange Washers
Belleville washers were designed for flange connections to help control bolt stress and ensure proper gasket pressure is maintained. Belleville Washers are available in several materials, sizes and designs determined by the environment of the application.