Loctite Surface Preperation Primer and Activator Products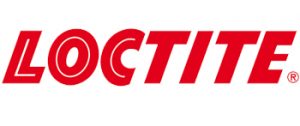 LOCTITE offers a wide range of products for surface treatment. This includes products for corrosion protection such as rust protection and rust remover, but also primers, coatings as well as seal rinses.
Discover the wide spectrum of materials suitable for improving the condition of surfaces in
Function
Appearance
Bond strength
Corrosion resistance
Priming
LOCTITE primers and activators actives inactive surfaces and speeds cure time. LOCTITE activators accelerate cure or promote cure through large gaps and deep threads, or at low temperature <5°C. LOCTITE primer improve adhesion to difficult to bond surfaces.
Rust protection through conversion coating
Effective rust protection not only prevents corrosion, but should also be as cost-effective and environmentally friendly as possible. LOCTITE offers a range of products in this area with particular regard to these aspects.
In order to provide reliable rust protection, a conversion coating using an immersion or spray method can first be applied to the surface which prevents corrosion. A seal rinse as an after-treatment optimises the rust protection and simultaneously provides improved paint adhesion.
Rust remover and fast-acting rust remover
Rust remover dissipates rust, thereby also providing temporary or permanent corrosion protection. LOCTITE offers rust remover for universal use made from extremely creep-capable, colourless mineral oil with good lubrication and temporary rust protection.
Fast-acting rust remover can be used in particularly stubborn cases. Seized parts such as bolts, screws or nuts are cooled down extremely and can be immediately released from each other. They remain permanently protected from corrosion.