Denso Steelcoat 100 System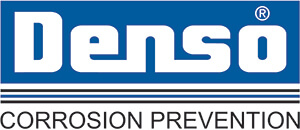 Denso Steelcoat 100 System comprises an adhesive petrolatum primer, Denso Hi-Tack Primer. The System also has a very adhesive petrolatum tape Denso Hi-Tack Tape. The Denso Hi-Tack Primer and Tape utilises pitted or badly rusted structural steel and pipework applications. Additionally, the Denso Superlight Profiling Mastic seals voids, flanges and fittings together with the primer and tape. The mastic furthermore gives additional insulation properties.
Denso Steelcoat 100 System also gives high-performance corrosion protection especially above ground pipework, fittings and structural steelwork where only limited surface preparation and long-term performance is necessary.