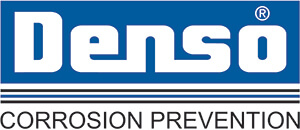 Denso Heat Shrink Sleeves Products are plastic tubes which are shrinkable so those are used to insulate wires. It also provides abrasion resistance and environmental protection.
They are used because for stranded and solid wire conductors, connections, joints, and terminals in electrical work. Additionally, it repairs the insulators on the wires and to gather them together. It protects the wires and small parts from minor abrasion. This also creates cable entry seals and thus offers environmental sealing protection.
Nylon or polyolefin are some of the components of heat shrink tubes. Although, the rubes shrink radially but not longitudinally. Furthermore, the product shrinks between one-half and one-sixth of its original diameter after heating the product.
Enquire now to Shuk Engineering Distributors Ltd to learn more about Denso Heat Shrink Sleeves Products. We certainly sell different kinds of Denso Heat Shrink Sleeves to suit any application and any material.