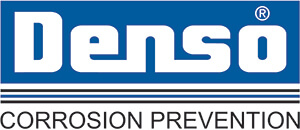 The Denso Steelcoat Exposed Surface Coating Products bring together a diverse but complimentary group of coating systems. The products tolerates poorly prepared substrates. Additionally, they provide long-term corrosion performance in hostile atmospheric environments. Furthermore, the range gives long-term corrosion prevention.
The unique range of Denso Steelcoat Systems comprises on either glass flake reinforced liquid coatings or self-amalgamating tapes, mastics and void fillers. The  products tolerate less than perfectly prepared metal surfaces. Whilst still providing long-term corrosion protection.
Proven world-wide, Denso Steelcoat Systems, provide the best, safest and most economical solutions for specific needs in highly corrosive environments.