Loctite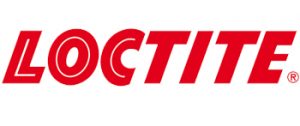 Loctite is a German-owned American brand. The products are described as the worldwide leader when it comes to engineering sealants, adhesives, and coatings. The Loctite brand, part of Henkel since 1997, is renowned for the excellence of its products.
For over 40 years Loctite has been at the leading edge in the development of new adhesives and sealant technologies. This has changed the way that engineers see the process of product design, assembly and maintenance.
Throughout the world, Loctite engineers, research and development staff, and chemists work closely with manufacturers, to develop the combination which will achieve for them. The ultimate in production efficiency, reliability and quality.
Since the original development of a unique anaerobic technology more than 50 years ago. Loctite products have become vital components of many of the machines and products that are at the core of everyday life. Loctite manufactures a technically advanced range of products that are developed to help speed up manufacturing, improve quality, and reduce costs.
It offers solutions for industrial production, industrial maintenance and repair. Key Loctite applications in the New Zealand market include thread locking, thread sealing, gasketing, instant bonding, structural bonding, lubrication, surface treatment, and cleaning.
Designed to further equipment life, make production reliability better and prevent common failures. The Loctite product range is a maintenance most valuable tool. For over 50 years of industrial experience, it has proven to:
Securely lock any threaded fastener or fitting against vibration shock load
Seal and protect threaded joints and components from corrosions.
Insantly replace gaskets of any size or shape.
Retain bearings, bushes and cylindrical parts into housing or onto shafts – even if worn.
Protect metal parts from corrosion, galling and seizing.
Permanently and quickly bond a wide variety of materials.
Make emergency repairs to burst pipes and tanks.
Clean, degrease and convert rust.
Loctite is distributed by Shuk Engineering Distributors Ltd, a company that offers you professional industrial adhesives, sealants, and dosing systems as well as complete system solutions.