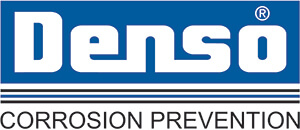 The Denso Petrolatum system is a simple 4-step system for corrosion protection – please click here for the video demonstrating how the system is to be applied.
Download Application Guide – Denso Petrolatum System
All Shuk Sales Engineers are available to provide free training. Please call us directly on 0800 735 000 to book with us
The Denso Petrolatum Products give long life corrosion protection in diverse environmental conditions. It also protects structural steel, piping, flanges and valves, weld joints and other various products.
The System also withstands temperatures up to 75°C+/-.  Furthermore seals and waterproofs metal above and below ground.; suitable for use in elevated temperatures.